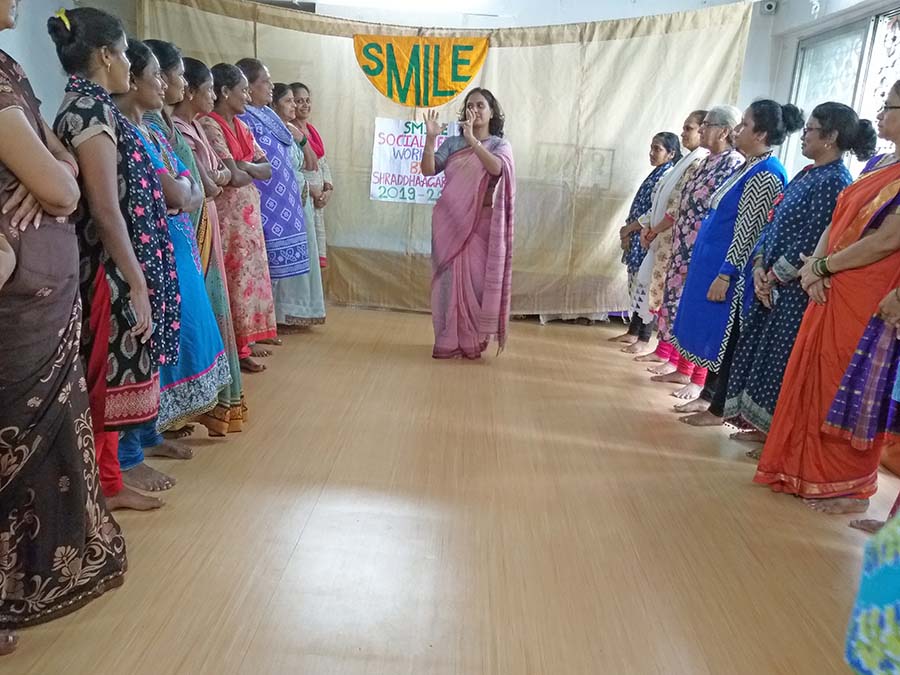 A workshop on Social Media organized for women in the Utkarsh programme, provided them an overview of how to make the best use of their smart phones and the social media sites they can access. Conducted by Ms. Shraddha Agarwal and her daughter Damana, it covered a range of do's and don'ts.
The speakers talked about the importance of building a social network using interactive games, helped the audience to understand the purpose of having a phone and guided them on how to restrict children from spending excessive time glued to the screen.
They also introduced various applications that can be useful and described the type of content that can be put on social networking sites like Facebook and Instagram. Women were also given instructions not to use their phones while these were being charged or while cooking.