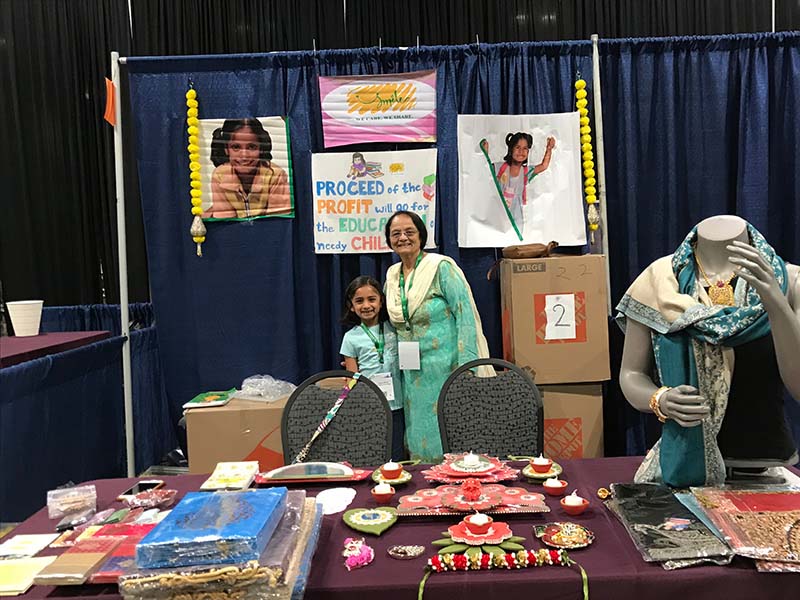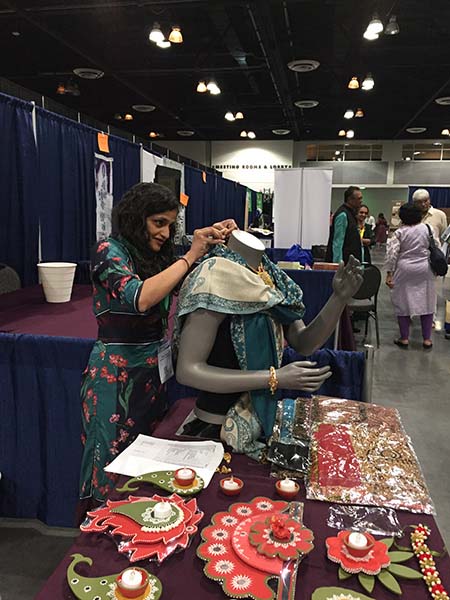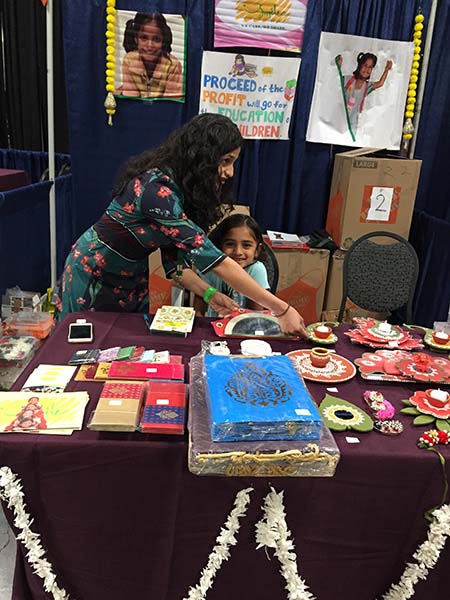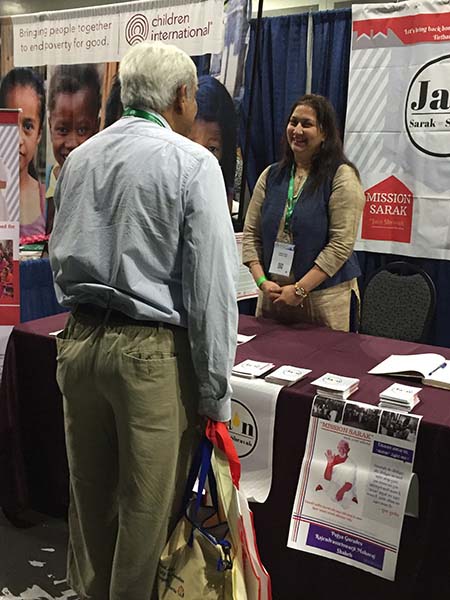 For the fifth consecutive year, SMILE took part in the JAINA Convention, held this year in Los Angeles, where nearly 4-5,000 persons from the Jain community gathered together under one roof.
As in previous occasions, SMILE had put up a stall highlighting the talent of women in its Utkarsh project and displaying a variety of items created by them such as flower garlands, gift bags, fancy items, jewellery, coasters, rangoli, and divas.
There was an excellent response to the display, and the sale helped SMILE raise nearly $2,000, as well as a commitment for sponsorship of one child in the Udaan project. Many people also promised to place further orders for such items.
At the convention, SMILE president, Anaxi Shah had a meeting with heads or other similar organisations to discuss plans for better networking so as to avoid duplication (in education, health, etc) and assist each other in meeting their specific objective. Among those with whom she interacted were Divyang (working for handicap children), Pratham (working at a global level for education for underprivileged children), and other international NGOs.
It was a great opportunity for SMILE to raise funds, market products made by women from Utkarsh, and build better relationships with other NGOs.