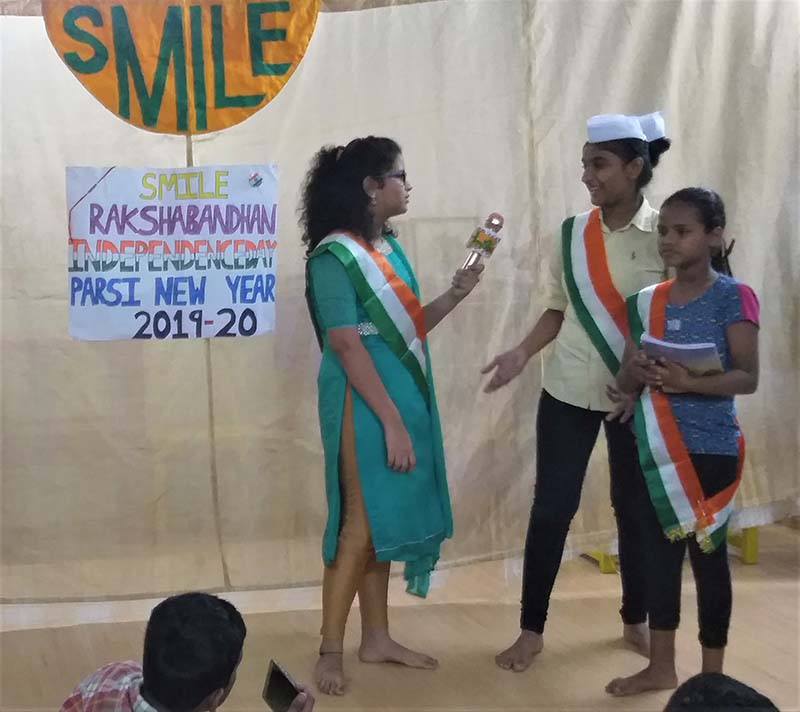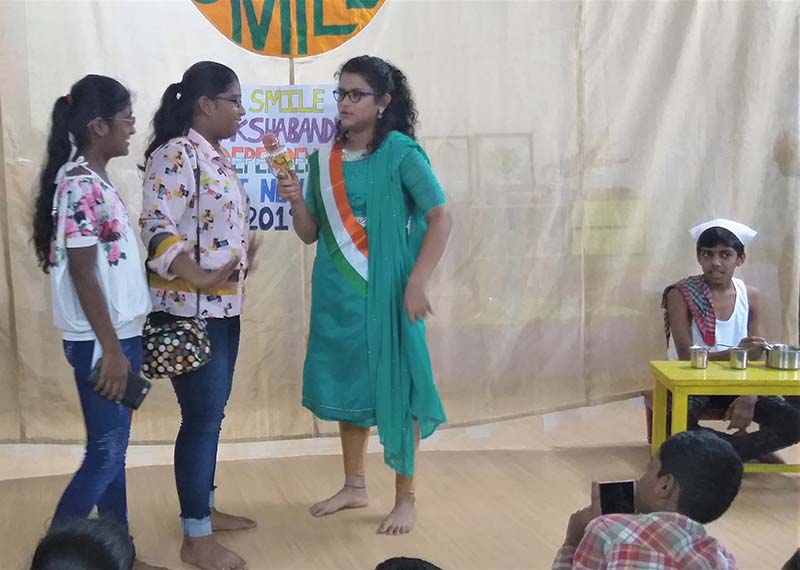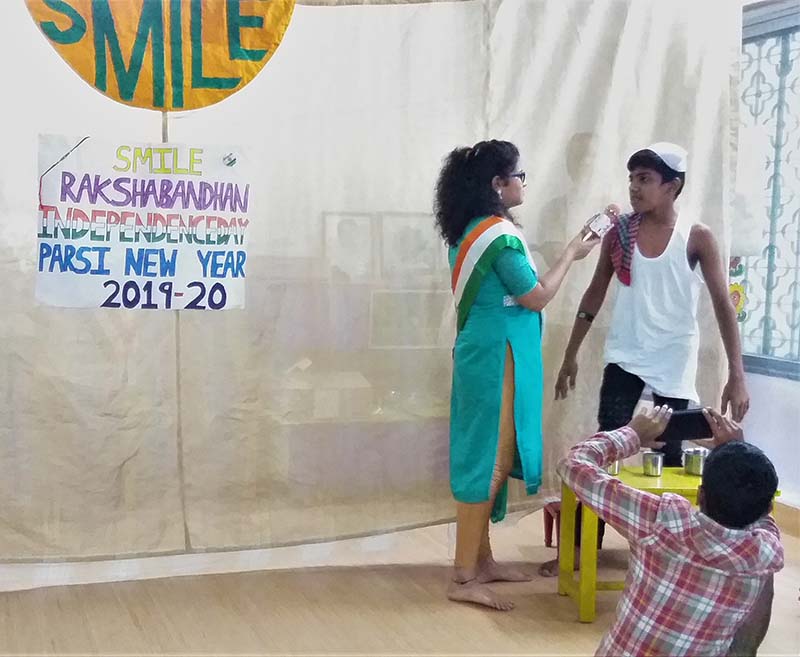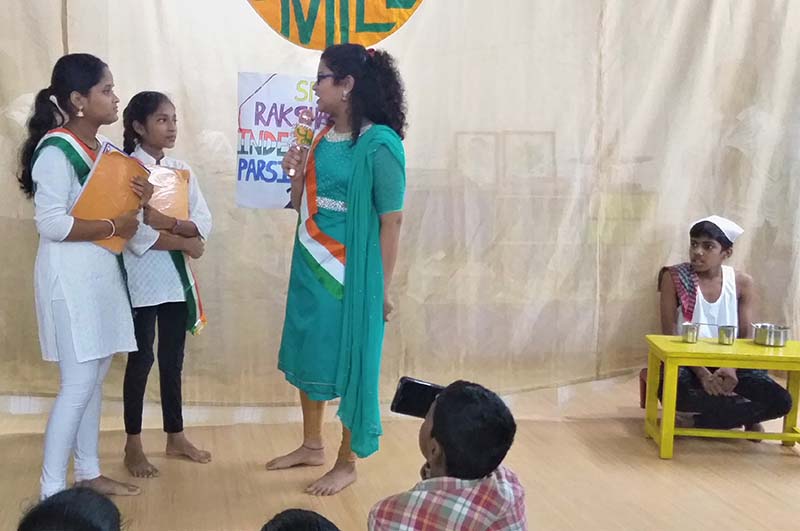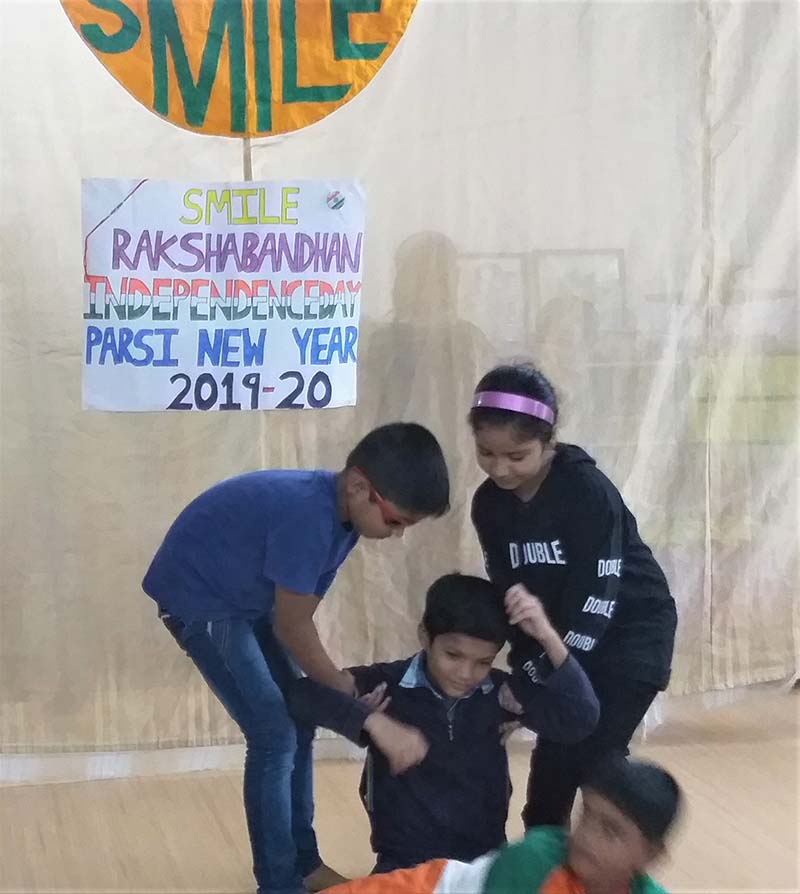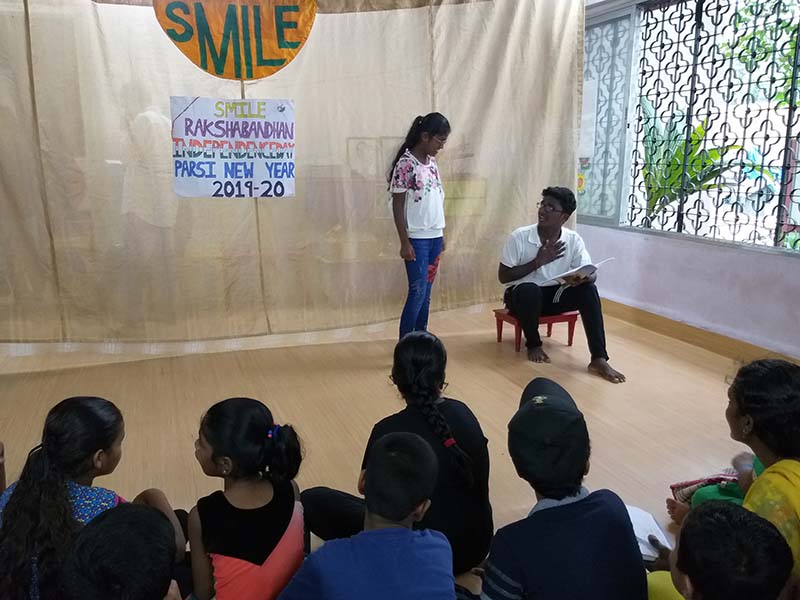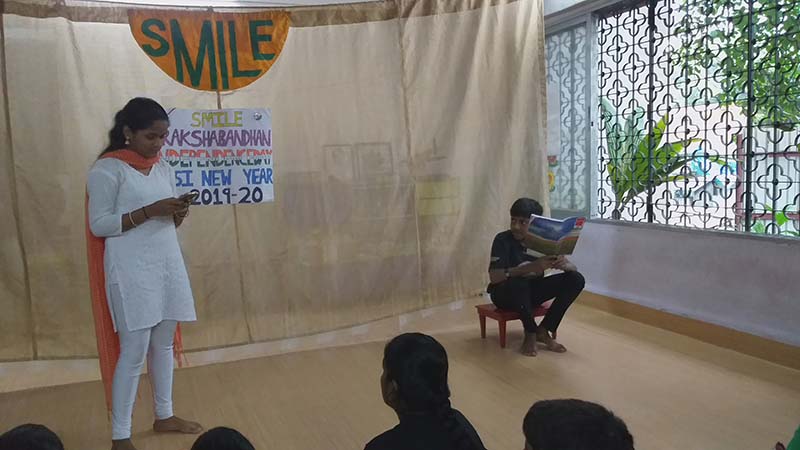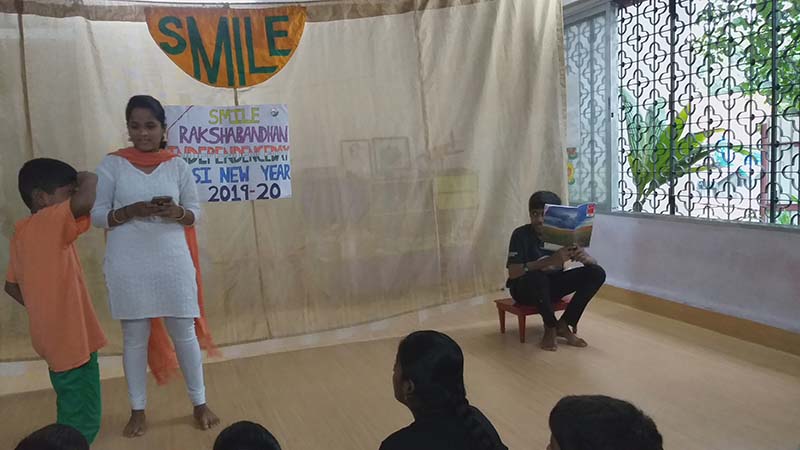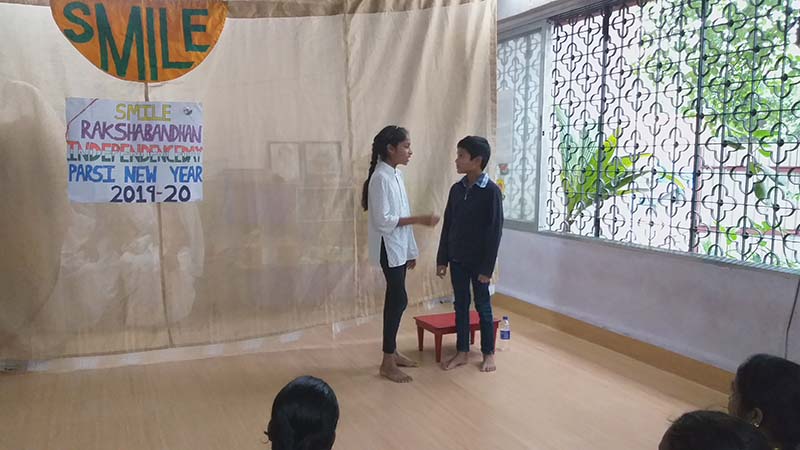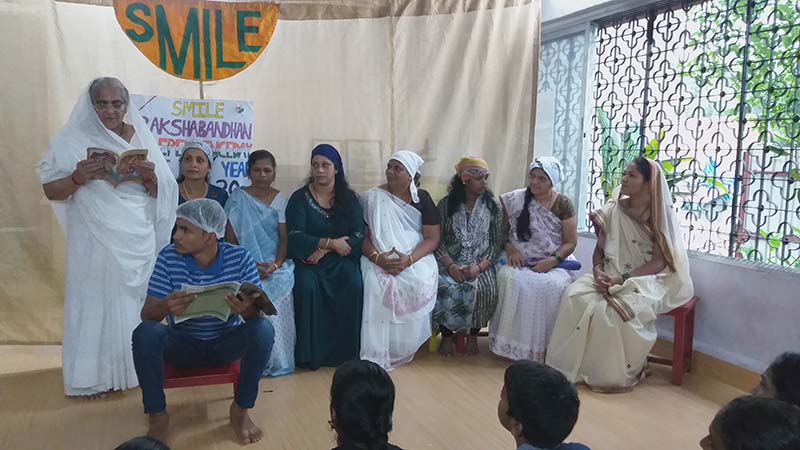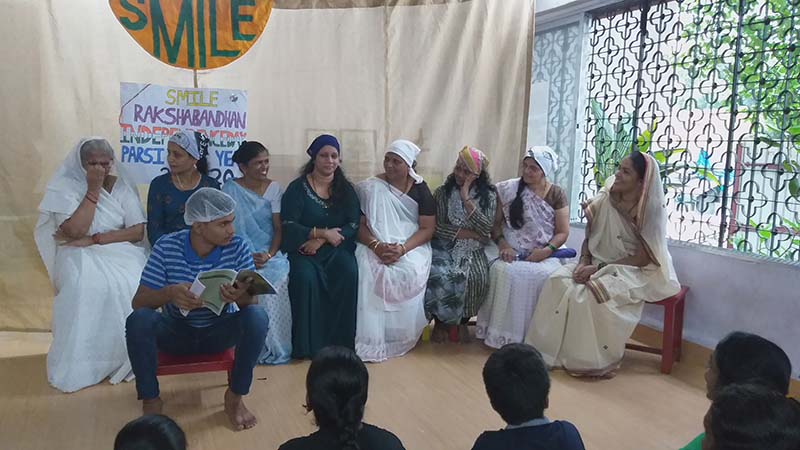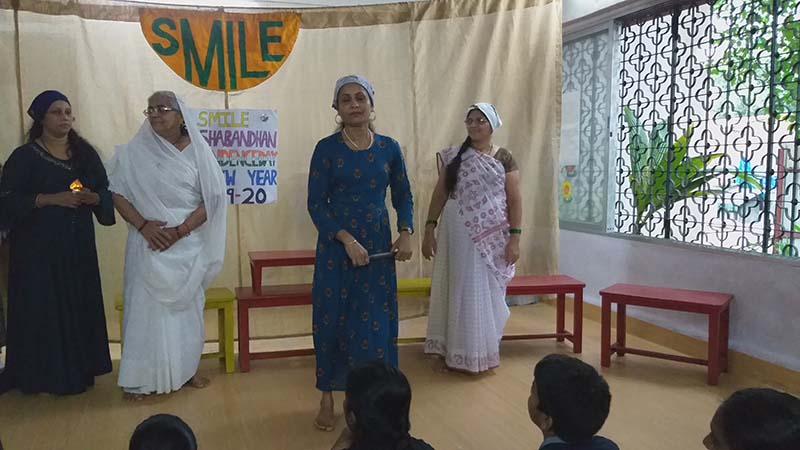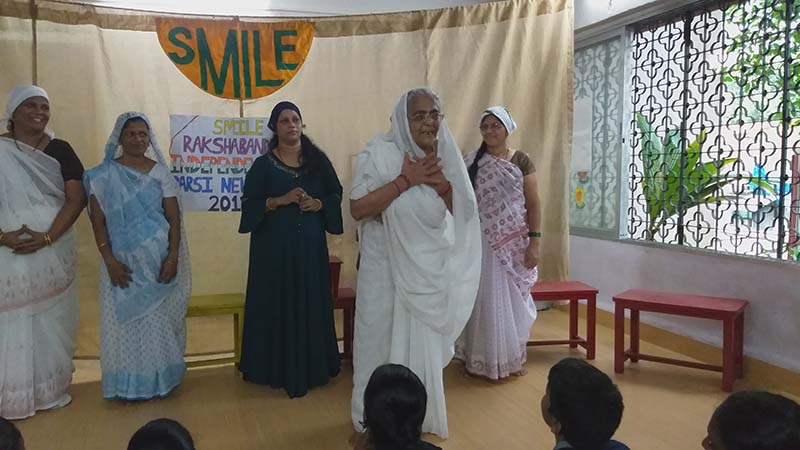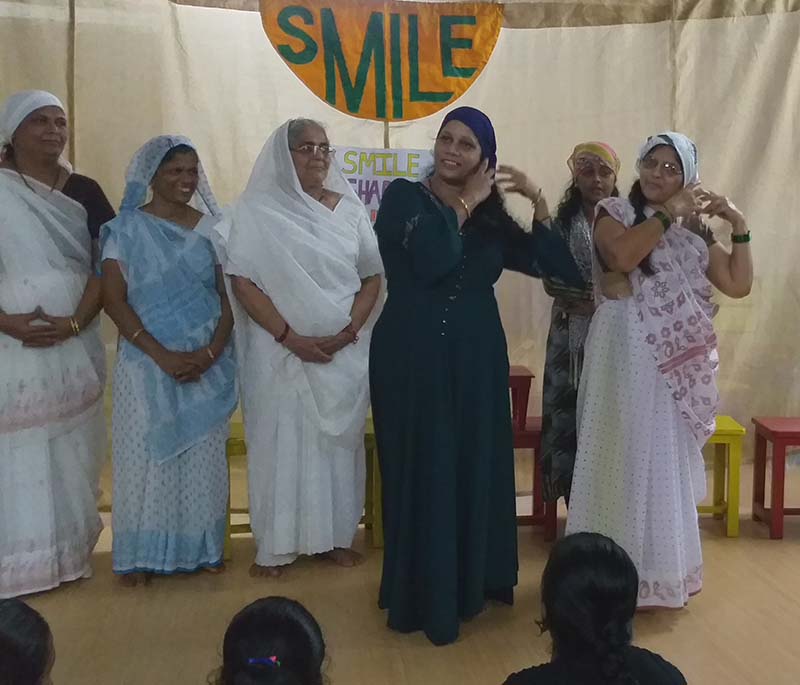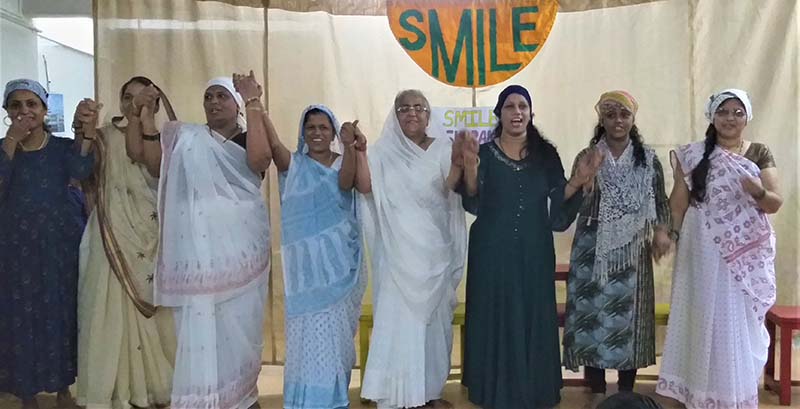 August has always been a month of holidays and festivals. This year SMILE celebrated three festivals together: Independence Day, Rakshabandhan and Parsi New Year.
For Independence Day, the children enacted a play on the importance of the Tricolor, highlighting how it is discarded right after the National Days and how it can and should be respected.
For Rakshabandhan, the play highlighted the bond between a brother and sister. Later, the children also sang songs dedicated to each other.
For Parsi New Year, various aspects of Parsi culture – their dressing, their prayers, their language and also their funeral rituals – were presented through a play.
The audience was totally glued to the plays and went home with messages too. 34 children and 27 parents participated in this celebration at BKM Hall.